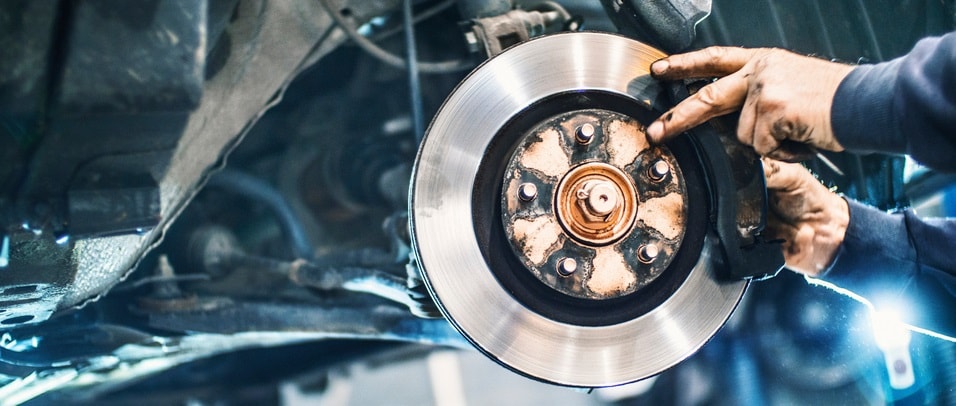 Mitsubishi Brake Service & Repair at Our Fredericksburg Service Center
Regular maintenance is vital to keeping your Mitsubishi at the highest level of safety and performance. Aside from oil changes and tire repairs, we offer Mitsubishi brake service and brake repair for drivers in Fredericksburg and the surrounding communities. Whether your Mitsubishi needs new brakes or you need a technician to inspect them, our service center would be more than happy to assist you.
When Should I get my Brakes Checked or Changed?
It's a good idea to get your brakes checked or changed if you hear any screeching noises when you press down, if it takes you longer to stop, if a brake warning light comes on, or if you think there is a brake fluid leak.
Why Should I get my Brakes Checked?
It's important to get your brakes checked to ensure you and your passengers are safe on the roads. If you're not sure when the last time your brakes have been checked, then it may be time to bring your vehicle down to our service center.
Where can I get my Brake Changed in Fredericksburg?
The technicians here at Shirlie Slack Mitsubishi know every part of your brake system inside and out. You're more than welcome to stop by our service department, which is located at 3475 Jefferson Davis Hwy in Fredericksburg, VA to get your brakes changed or inspected.
As you can see, it is important to maintain good brakes. If you have any questions, please feel free to schedule your service appointment, or give our service department a call at 877-978-4283.
Make an Inquiry
* Indicates a required field
Schedule Service
* Indicates a required field